DATA CENTER
Data Center DESCRIPTION
Modern Healthcare's 2015 Best Places to Work in Healthcare: Providers and Insurers (Ranked PDF)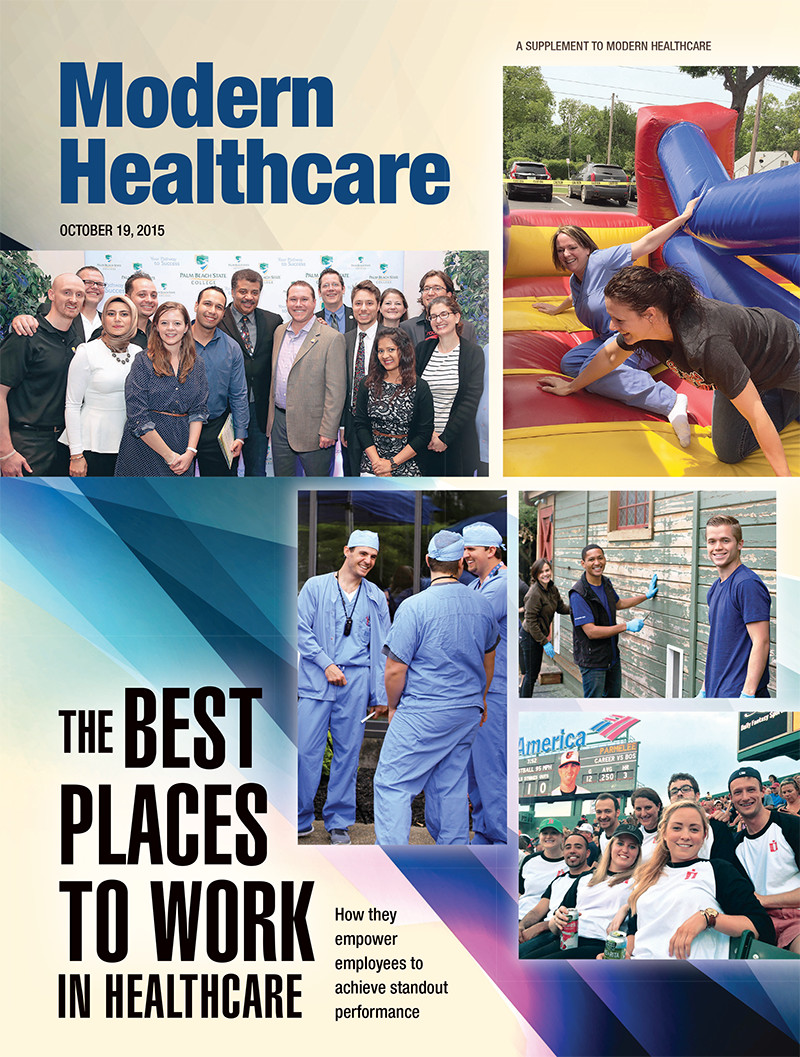 Modern Healthcare's Best Places to Work in Healthcare recognizes outstanding employers in the healthcare industry on a national level. From economic development to employee retention, this program benefits individuals, organizations and the healthcare industry. Source: Modern Healthcare/Best Companies Group.
Product
Records
Price
Cart
MODERN HEALTHCARE'S 2015 BEST PLACES TO WORK IN HEALTHCARE: PROVIDERS AND INSURERS (RANKED PDF)
PDF file download.
51
$19.95
Add to
my cart
This seven-page ranked list of the Best Places to Work in Healthcare includes the following data points:


2015 rank
Employer name
Number of times on list
Number of employees
Average annual salary (exempt employees)
Average annual salary (nonexempt employees)
Voluntary employee turnover in most recent fiscal year (%)
Offers additional paid time off for community service/volunteer work (yes/no)
Flexible hours/compressed week (yes/no)
Telecommuting options (yes/no)
Wellness, prevention incentives (yes/no)
Workplace fitness facilities (yes/no)
Checklist of offered benefits


For more information about this award program, visit Best Places to Work in Healthcareonline.



This Modern Healthcare Data Center product is free to Premium Web subscribers or can be purchased for $19.95 To become a Premium Web subscriber, visit our subscription page at modernhealthcare.com/subscriptions.

Return to products