DATA CENTER
Data Center DESCRIPTION
Pharmaceutical companies, 2015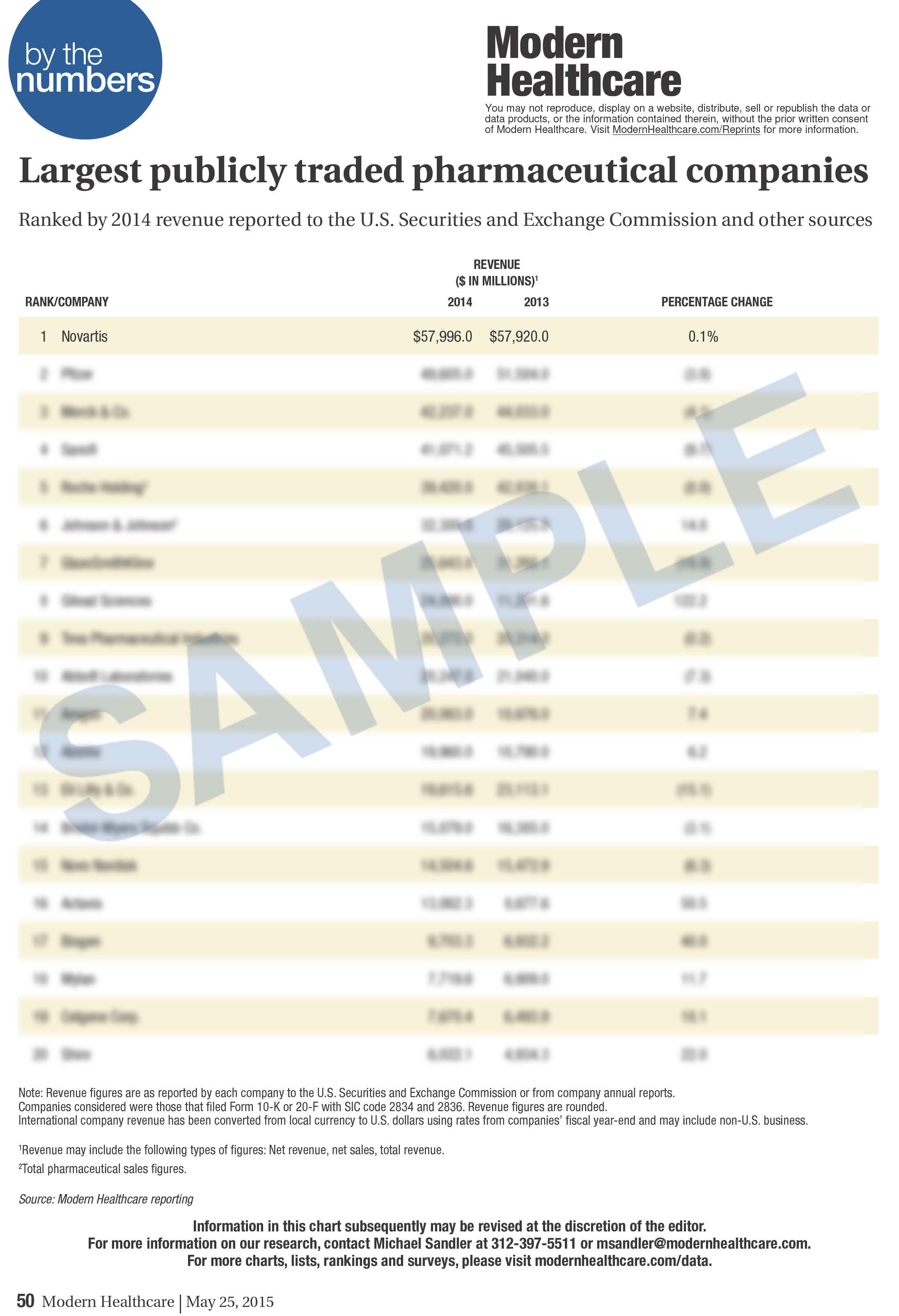 A list of the largest publicly traded pharmaceutical companies, ranked by 2014 revenue reported to the U.S. Securities and Exchange Commission and other sources. Source: Modern Healthcare reporting. Published May 25, 2015. p. 50
Product
Records
Price
Cart
PHARMACEUTICAL COMPANIES, 2015
PDF file download.
20
$49.00
Add to
my cart
A list of the largest publicly traded pharmaceutical companies, ranked by 2014 revenue reported to the U.S. Securities and Exchange Commission and other sources. Source: Modern Healthcare reporting. Published May 25, 2015. p. 50

This list includes the following data points:


Rank
Company name
Revenue, 2014 and 2013
Percentage change

Revenue figures are as reported by each company to the U.S. Securities and Exchange Commission or from company annual reports. Companies considered were those that filed form 10-K or 20-F with SIC code 2834 and 2836.

This Modern Healthcare Data Center product is free to Premium Web subscribers or can be purchased for $49. To become a Premium Web subscriber, visit our subscription page at modernhealthcare.com/subscriptions.

Return to products