DATA CENTER
Data Center DESCRIPTION
Healthcare M&A Watch 2015 Q1 report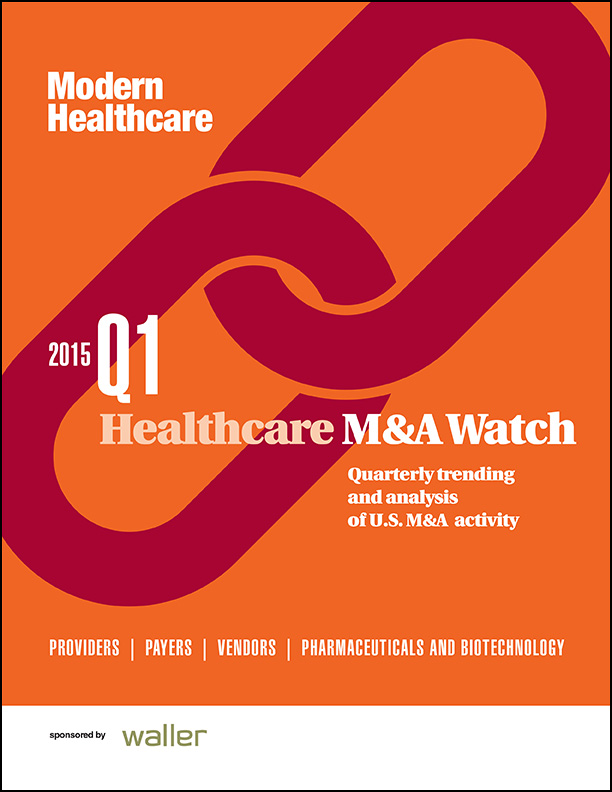 This report series covers trending and analysis of U.S. mergers and acquisitions among providers, payers, vendors and pharma/life sciences sectors of the healthcare industry. The Q1 2015 report covers January, February and March 2015 disclosed deal information by sector and region. Published April 18, 2015.
Product
Records
Price
Cart
HEALTHCARE M&A WATCH 2015 Q1 REPORT
PDF file download.
17
$199.00
Add to
my cart
The Q1 2015 report is part one in a four-part quarterly series. It is an in-depth look at the deal activity of mergers and acquisitions in the U.S.

This 17-page report features more than 21 data charts along with the invaluable insight that you will take away:

Understand the M&A landscape and implications to consider
See trends and impact of deal activity among the different sectors in healthcare
Strategies for your organization's next deal
Identify target markets where the most deals are happening

This Modern Healthcare Data Center product is free to Premium Web subscribers or can be purchased for $199. To become a Premium Web subscriber, visit our subscription page at modernhealthcare.com/subscriptions.

Return to products